Although we got beat hard on our free MLB picks yesterday as well as our 3* early bird special with the NY Mets, we hit on both of our POD's with the Yankees +130 and the Memphis Grizzlies and Thunder under giving us a profitable day. Sunday we look for another profitable day starting with our free play which will also be backed by a third party sports monitor . Sunday's card has just 3 cold starters with a total of 11 pitchers with ERA's under 3.00 over their last three starts combined. However, I'm able to weed out the guys who are posers and give you guys some value on Mothers Day. Hot Pitcher - Take Milone -125 1.25* FREE PLAY Tommy Milone has posted a 0.92 WHIP and 1.74 ERA over his last three starts without a win to show for it, but I think that changes on Sunday when he faces the Mariners who he has posted a 2.63 ERA against in 6 career starts. Milone has impressive numbers with 8.02 K/9 and 1.17 BB/9 he throws 4 different pitches and mixes them well. Finish Reading this Post...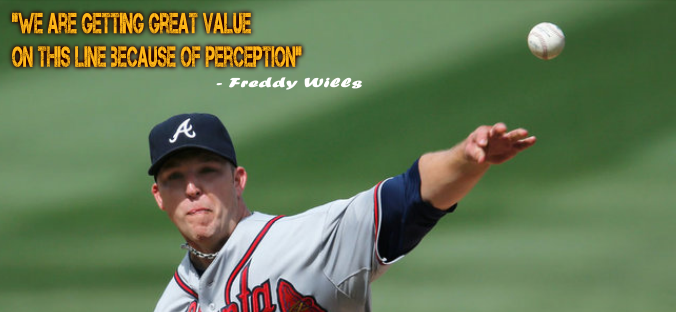 On Friday Jeff Samardjiza was our free MLB pick at +135, but unfortunately he could not get away from giving up the long ball and leaving guy on base after errors by his fielders. However, we did cash in on our 5* MLB POD with the Rays winning 6-3. We look towards Saturday's hot and cold probable pitchers for another free pick. This time are looking for value and our free pick will be on the side of the cold pitcher because of perception we are getting great value here. In total there are 9 cold pitchers and just 7 hot pitchers. Cold Starter Of The Day: Paul Maholm +118 1* Free Pick Today our cold starter of the day is the pitcher we are taking for our free pick of the day. Paul Maholm is listed as a cold pitcher with an ERA over 6 in his last 3 starts combined, but that is all perception. He struggled in his start against a red hot Detroit team on the road who is 6th in OPS vs. LHP. Take that start out and he Finish Reading this Post...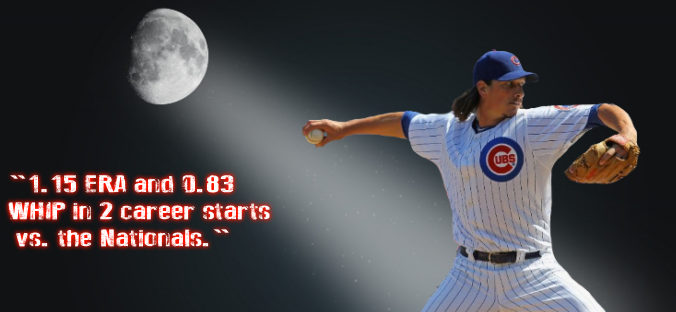 Friday's card is an interesting one with plenty of NBA action and top MLB pitchers going. We will have an NBA against the spread play of the day, but most of our concentration will come on today's MLB card where we have a total of 8 probable starting pitchers who have ERA's under 3.00 over their last three starts and just 3 cold pitchers with ERA's over 6.00. These stats create value on both sides of the mound. Pitchers who have a low ERA are already over valued in most cases, but as always it depends on the match ups and we like Jeff Samardzija on Friday. Jeff Samardzija +135 1* Free Play Samardzija is having a pretty consistent year so far and has even pitched well on the road posting a 3.04 ERA in 4 starts. That's rare for a young star, but I feel like he is ready to be a consistent pitcher for the rest of the year. He has an easier task today against the Nationals who are ranked 22nd in OPS vs. RHP as he has faced the Reds, Brewers, Braves and Finish Reading this Post...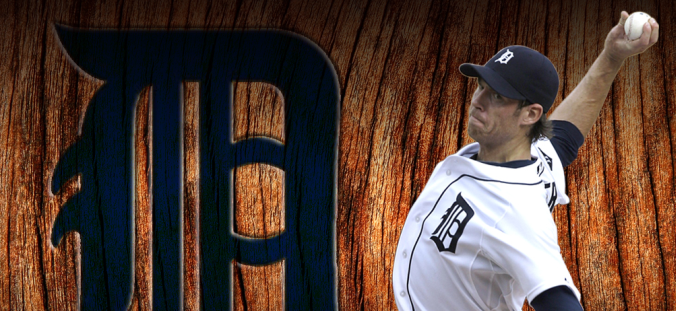 We have struggled in 2013 to go on a run with our MLB sports picks especially with our play of the days, but we look towards May and June as the two months where we will make our most profit. Thursday we take a look at the probable starters who have been on fire and who are ice cold over their last 3 starts combined. There is one starter who I feel most confident giving our free play away on who is also having a great overall season. Doug Fister -130 1* Free Play Not only are the Tigers 6-0 in the last 6 meetings with the Washington Nationals. They also have one of their aces on the mound in Doug Fister, who when healthy can be dominant. That's exactly what he's been posting a 1.15 WHIP and 2.25 ERA over his last three starts while the Tigers have gone 2-1. Fister had a start against the Nationals in 2011 when he was with the Seattle Mariners. He pitched 8 innings and allowed just 4 base runners while allowing 1 earned run. He actually will face a Finish Reading this Post...

3 Tips for winning with sports betting Sports' betting is rather different to traditional casino-style bets placed on games like blackjack, roulette or slots. If you are looking for casino games with a single outcome visit some of best iPhone casinos at iPhonecasino.co.nz , but if you want to bet on real time, varied result games then sports betting is your best bet. The challenge of sport betting makes it a popular pastime and the standard pricing stands at -110/-110 on most games. Generally the house has a 4% edge that a player must achieve a 53% clip to beat, but this makes it all the more fun. There are lower edges lines that can be played to ensure more profit, or use the tips provided to boost your winning potential with every pick. 1. Use the internet The internet has made it far easier for us to bet on NBA, NFL, NHL, NLB and other league games regardless of our location. Use the internet to conduct research on your picks and check previous games and player stats before selecting predictions. Always check if you can avoid paying the highest rate and if a better rate is available Finish Reading this Post...
5/19/13 Top Sports Picks
Last 3 Days
Expert
$ Profit
Last 30 Days
Expert
$ Profit
NBA 2012-13
Expert
$ Profit
Payne Sports$3,303
Freddy Wills$936
Josh Miley Sport$255
MLB Career
Expert
$ Profit
Payne Sports$14,561
Freddy Wills$8,925
Josh Miley Sport$790
Josh Miley Sport$790
Payne Sports$444
MLB L7 Days
Expert
$ Profit
Tweets by @FreddyWills
Freddy Wills Trends
Trend
Other Premium Picks
Free Picks