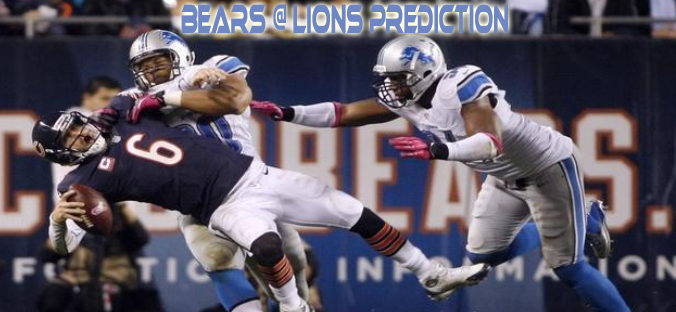 This is a great division rivalry which has been owned by the Bears who have taken 8 of the last 10 including both games last year. Below I'll break down a bit of my feeling on this game in a non-traditional sense so you can understand how I came up with my NFL against the spread play. Takeaways Are Lucky? Well not 100%, but there is some luck to taking the ball away. Either you are just in the right spot at the right time or the offense just is not capable of taking care of the ball or your defense is just that good. I view the Bears as a combination of the offenses they have faced and being at the right spot at the right time with about 20% of their takeaways being "they are just that good!" The takeaways have hidden so many other issues that the Bears have for instance they are ranked 29th on defense in yards per play and 25th in third down conversion percentage. When they are not forcing more than 2 turnovers in a game they are 5-14 in the last Finish Reading this Post...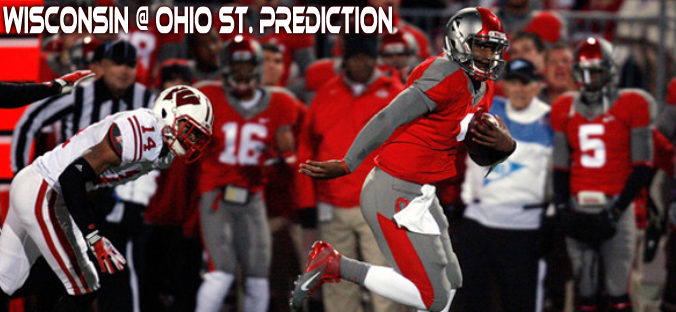 This clearly looks like the Big Ten Championship preview in the making. It was a great game last year as Ohio State roared back to win by a TD in over time, but it did not matter much since Ohio State was not eligible and now wouldn't it be nice if Wisconsin could get revenge now that Ohio State is eligible and thinks they already have a ticket to the big game. The Offenses: Both teams rely on the running game and will run the ball more than 60% of the time, but Wisconsin does it better behind their three headed rushing attack of Melvin Gordon, James White, and Corey Clement. Gordon is quickly becoming a household name as he has power and speed and is averaging 11.77 ypc. Ohio State has done it too, but both of these teams will be facing the best defenses on the other side of the ball. However, Wisconsin once again has the better front seven and is more capable of stopping the run. Braxton Miller will return and is clearly better than Joel Stave, but Miller has not played much this year due to Finish Reading this Post...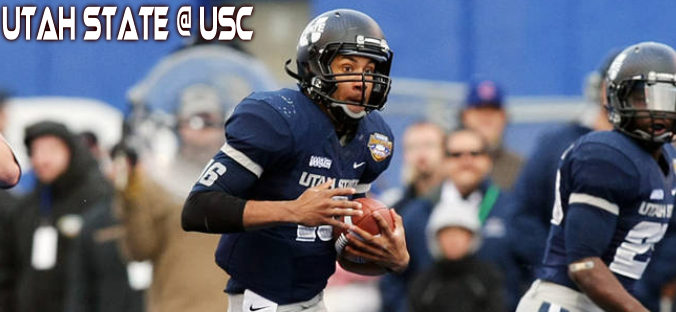 Utah State wants that signature win over a BCS team really bad and they keep getting closer each and every year. In 2009 they lost by 8 Texas A&M, in 2010 it was just 7 to Oklahoma, 2011 just 4 points to Auburn, and by 2 at Wisconsin in 2012. So can this finally be it for Utah State? When USC Has The Ball: USC finally put some offense out there last week against a decent defense in Boston College, but BC was awful on defense last year and had to travel across the country so how much stock can you really put in their 35 point efforts? At the end of the day there are more questions than answers for USC's offense that seems to have some depth issues at WR and their offensive line has had some major issues. Their real strength is running the ball, but at some point they are going to have to pass to win this game, because Utah State is capable of shutting down a running game. Utah State's front 7 is led by their linebacker strength led by Kyler Fackrell and Finish Reading this Post...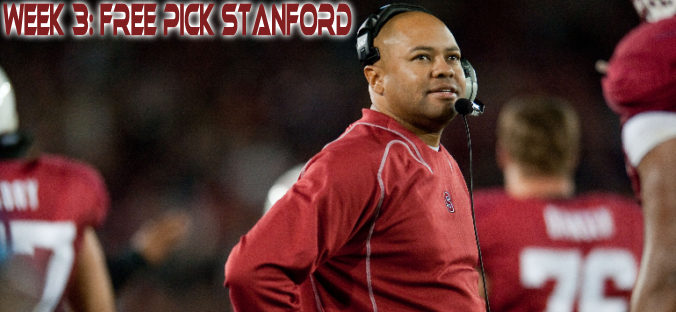 Stanford will go on the road to play a very early game at West Point. This is an interesting decision for Stanford as they try to extend their brand to the east coast. I think this is a bad decision for Army who is always on the border of going bowling or not and I expect this to be an absolute domination from Stanford. When Stanford Has The Ball: Stanford is known for their size and strength and ability to play smart balanced football and that is exactly what they will do here. Keith Hogan is back at QB and has struggled a bit in the early going so I expect them to get him going on play action and I don't think they'll slow down the offense when this turns into a blow out and it will because.... Tyler Gaffney and Anthony Wilkerson will have their way running on Army. Both are senior backs running behind an offensive line that averages 305lbs and returns 4 of 5 starters from last year who are all seniors. This is a huge problem for an Army squad because they are always Finish Reading this Post...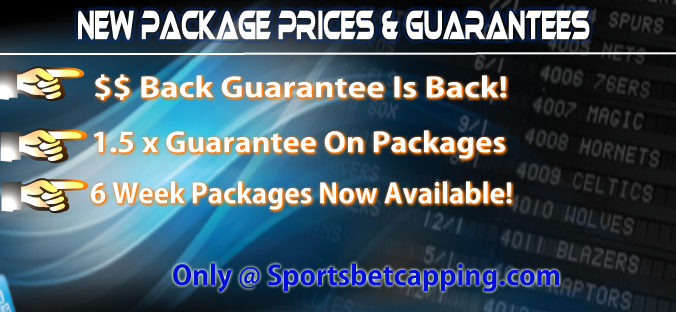 The football season is here with the NFL starting on Thursday night in an exciting battle between the Broncos and the Ravens and we are releasing new packages as well as bringing back our original money back guarantee for the month of September. This means on any individual pick or individual sports package if one of our three experts does not profit you get a 100% refund instead of a free pick! For individual sports packages you get the choice of $$ back or a 1.5x guarantee so if you purchase a 30 day package and it does not package you automatically get 45 days FREE! Things To Know: Payne Sports is our #1 NFL Handicapper with $9,631 in profit & over $15,000 for NCAAF for $100 bettors! Freddy Wills is our #1 College Football Handicapper with 2 overall national titles (2009 & 2011) & profit of $21,890 Josh Miley Sports is in his first year and has a lot to prove! So much so that he's Finish Reading this Post...
2/21/18 Top Sports Picks
Overall Leaders
Expert
$ Profit
Freddy Wills$21,287,103
Payne Sports$92,997
2014-15 Season
Expert
$ Profit
Freddy Wills$4,152,407
Payne Sports$17,524
NCAAB L2 YEARS
Expert
$ Profit
Freddy Wills$1,364,101
Payne Sports$12,253
NFL Career
Expert
$ Profit
Freddy Wills$3,162,628
Payne Sports$18,541
NFL 2014-15
Expert
$ Profit
NBA 2015 Season
Expert
$ Profit
NBA/NCAAB L30 Days
Expert
$ Profit
Tweets by @FreddyWills
Freddy Wills Trends
Trend
Other Premium Picks
Free Picks