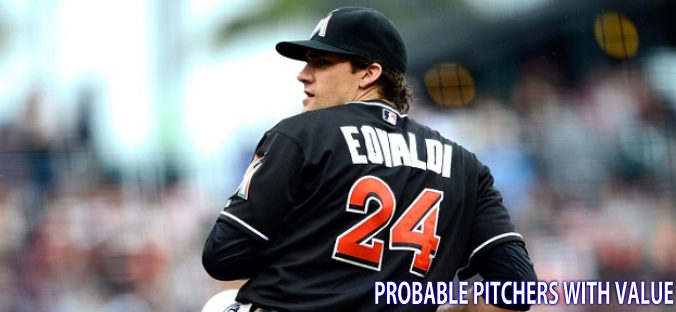 The last few years I have done daily articles on probable starting pitchers and I have even included free MLB picks in those articles based on pitchers who are hot over their last 3 starts or their last 5 starts. This year I'm simply going with a pitcher who has value. Each article will be different and will vary based on what I consider to be a value play. For Wednesday I have 4 pitchers who are what I consider to be value plays on Wednesday and I'm going to back only 1 as a free play. Nathan Eovaldi - Carries a 3.55 ERA and a 1.14 WHIP on the year and naturally he's going to be a big under dog against a guy like Aaron Harang who posts 0.70 ERA and a 0.82 WHIP coming into this game. I like the Marlins here because Eovaldi has great history against the Braves and at Turner Field. He's got a 2.79 ERA in 5 career starts here and posts a 2.19 ERA overall vs. the Braves over the last 3 years. The Braves rely far too much on the home run Finish Reading this Post...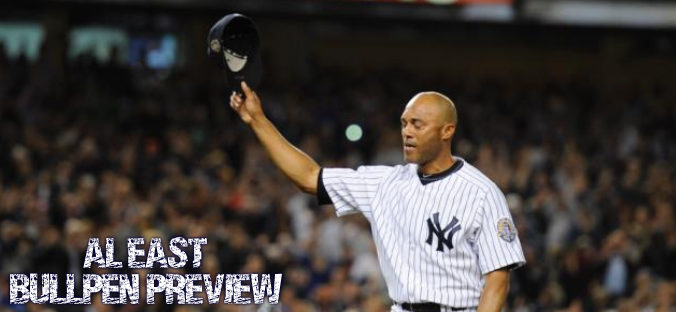 Something that sports bettors constantly under estimate when it comes to betting baseball is the state of an MLB's bullpen. I'm going to break down each division on exactly what the state of the team's bullpen is heading into the highly anticipated 2014 season starting with the Yankees, because they lost arguably the best reliever of all time in Mariano Rivera. Yankees Bullpen Preview The Yankees lost Mariano Rivera who needs to introduction, but he also replaced a solid reliever in John Wetteland once upon a time and the facts are that the Yankees have had a dominating closer for decades. David Robertson will be taking over and looking at his raw stats of a 2.04 ERA, 2.60 xFIP with 10.45 K/9 2.44 BB/9 and a 87.5% LOB % and I feel comfortable he will put up solid numbers as the Yankees closer, but getting to Robertson may be an issue. The only other spot in relief that is known at this point is Matt Thornton's specialty lefty role which only included 22.1 IP allowing a .224 average which is nothing special. The rest of the bullpen is wide open with Finish Reading this Post...

Payne Sports is one of the top handicappers in the world. Just export his excel record sheet on Payne Sports page. He's monitored by third party sports monitor Monitorsportspicks.com and several others where he's won monthly and seasonal awards. Check out all of the sports monitor awards below. Finish Reading this Post...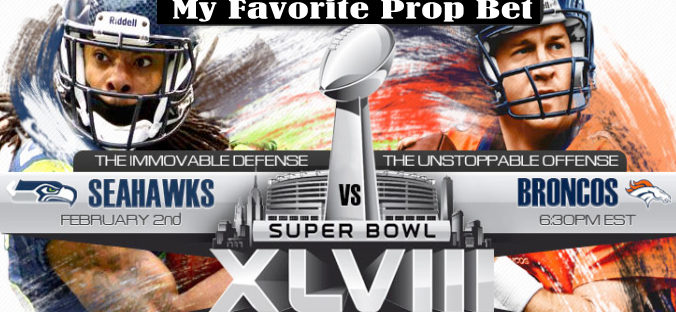 It's the Super Bowl and if you love to bet then I'm sure you will be on one or two prop bets. These are unique sports betting tips that I typically only release for big games that I have done tons of research on. I personally don't like the heads or tails or how long the national anthem will be. I'm more interested in what I have an actual shot at predicting like things I can actually go back to the season see what a team did in similar situations or if there is value in a certain line. This is my best prop bet of the Super Bowl, but make sure you take a look at my complete prop package which only $10 or is FREE if you purchase my 5.5* max NFL POD on the side. My 5.5* NFL POD's have gone 12-4-1 ATS in my NFL Playoff Career! Denver Over 91.5 Rushing Yards -135 2.5* Play Yes, I will be on the over 91.5 rushing yards prop for Sunday's game with the Denver Broncos. The Seahawks are not that good against Finish Reading this Post...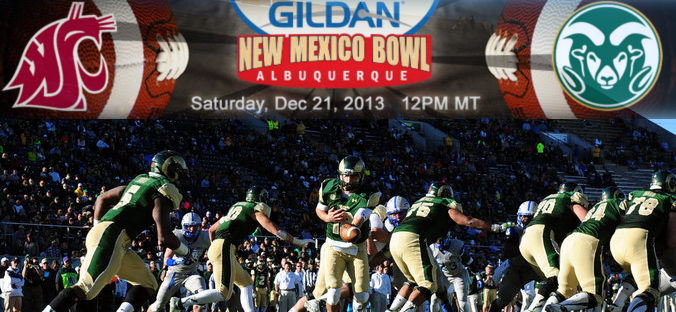 Don't miss out on our bowl package for only $99 as we wrap up another profitable college season. I'm a 2x NCAAF Season champion 09 & 2011 at Sportscapping.com against some of the best and look to have a great run in the bowl champions ******FREE PICK - TAKE WASH ST -4 1.1* FREE PLAY ******* Most teams out of the Pac 12 would not be excited to be going to this bowl game, but Washington State has not been in a while and has to be pumped. Washington State is a bit under rated here as they have had arguably the toughest schedule playing 5 teams that finished in the top 25 in BCS including 4 in the top 14 which included Auburn who they had on the ropes to open the season. Washington State is going to make no secret about their goal which is passing the ball. Colorado State is just dreadful at stopping it ranked 99th in opp QB rating, 97th in completion % defense and 100th in yards/attempt. Colorado State's only shot is to force turnovers which they didn't do a good job of this year. On the flip side Colorado State on Finish Reading this Post...
2/17/18 Top Sports Picks
Overall Leaders
Expert
$ Profit
Freddy Wills$21,287,103
Payne Sports$92,997
2014-15 Season
Expert
$ Profit
Freddy Wills$4,152,407
Payne Sports$17,524
NCAAB L2 YEARS
Expert
$ Profit
Freddy Wills$1,364,101
Payne Sports$12,253
NFL Career
Expert
$ Profit
Freddy Wills$3,162,628
Payne Sports$18,541
NFL 2014-15
Expert
$ Profit
NBA 2015 Season
Expert
$ Profit
NBA/NCAAB L30 Days
Expert
$ Profit
Tweets by @FreddyWills
Freddy Wills Trends
Trend
Other Premium Picks
Free Picks