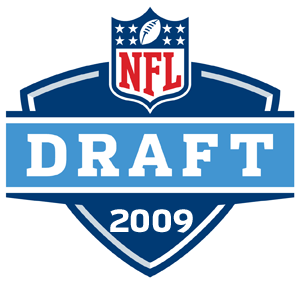 Detroit Lions – Matthew Stafford, QB. Rebuilding teams always talk about the quarterback position being the most important on the field. This is generally true and although the Lions have 21 other needs, they hold the first overall pick in the draft and will not use this pick on anyone other than the guy who they see as their new franchise quarterback. St. Louis Rams – Jason Smith, OT. Since the Lions pass on the Baylor OT, the Rams will happily run their card up to the podium. New Head Coach Steve Spagnuolo is a defensive coach, but is smart enough to recognize the importance of keeping QB Marc Bulger healthy. Spags could surprise us (and the Chiefs) by taking Aaron Curry to help shore up a shaky defense, but the pick here is Smith. Kansas City Chiefs – Aaron Curry, LB. The Chiefs luck out with the safest player in the draft and look to really overhaul the defensive unit that completely lacked playmakers in 2008. Curry will team with Mike Vrabel and Derrick Johnson to give the Chiefs possibly Finish Reading this Post...

The SportsBetCapping Blog has just been launched - We will be populating it with articles shortly. Thank you. Finish Reading this Post...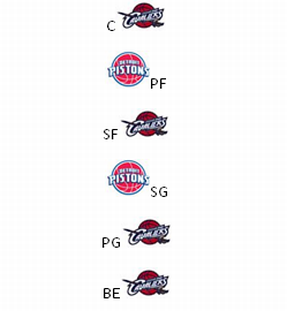 Previews and Predictions: PISTONS VS. CAVS Coaching- The Cavs don't need a coach to win this one Home Court- Let's not kid ourselves Key Matchup- Mo Williams vs. Rodney Stuckey Key Mismatch- Cavs Hunger and Motivation vs. Pistons Need for a Vacation Please Stand Up and Introduce Yourself- Walter Herrmann (If you haven't seen/heard his story, do yourself a favor and look it up) Bold Prediction- Rasheed Wallace does not pickup a technical foul all series. Not So Bold Prediction- Lebron James is called for less than 8 fouls all series, yet remains involved in nearly every play. Series Prediction- The Cavs finished with the best overall record in the NBA, and only lost 1 game at home all year (how's that for home court advantage). The league MVP and his improved supporting cast take on a team that appears to simply be along for the ride. Don't expect much of an effort from the Pistons. Cavs take the series 4-0. Bulls vs. Celtics Coaching- Time to see how effective Doc Finish Reading this Post...

BetUS NCAA Basketball Betting Odds: CONNECTICUT -4, Total 133 Here are some of the NCAA basketball betting trends as they relate to this matchup: * MSU has covered six of its last seven games * MSU has won ten of itys last 11 games SU * MSU has played 11 of its last 15 games UNDER the total * CONN has covered four of its last five games * CONN has won 20 of its last 23 games SU * CONN has played four of its last five games OVER the total This will be a very interesting game as it is played on the inside. These are two of the best teams in the country as far as the rebounding margin is concerned, with Michigan State at +9.6, while Connecticut is at +9.2. This can be looked at in a couple of different ways. One of the ways you can look at it is that U-Conn trumps what one of Michigan State's major strengths is, and on top of that has the big eraser in the middle in Hasheem Thabeet, who blocked 4.3 shots a game this season. The other way to look at it is that Michigan Finish Reading this Post...

There are several rules I like to follow when it comes to filling out my bracket. For the 1st round: As we all know there has never been a #16 team to win and their have been just 4 #15 seeds to upset #2 seeds so we automatically sweep the board with the #1's and #2's advancing all the major powers in the tournaments. The majority of the time we do the same with #13 and #14 as they win just 18% of the time. We may pick out just one in this situation to advance past the 1st round in this case some popular choices would be Cleveland State or Miss. State possibly? Now to the #12 seeds. In the last 8 yrs approximately 41% have won so it usually is smart to at least pick one and possibly 2. The ones I am leaning to are Arizona and Western Kentucky. Finally #9 seeds win 54% of the time so do not automatically advance the #8 seeds, but I am sure you already knew that one. For the 2nd round: 87% of the #1 seeds win in the 2nd round, so you might Finish Reading this Post...
1/19/18 Top Sports Picks
Overall Leaders
Expert
$ Profit
Freddy Wills$21,287,103
Payne Sports$92,997
2014-15 Season
Expert
$ Profit
Freddy Wills$4,152,407
Payne Sports$17,524
NCAAB L2 YEARS
Expert
$ Profit
Freddy Wills$1,364,101
Payne Sports$12,253
NFL Career
Expert
$ Profit
Freddy Wills$3,162,628
Payne Sports$18,541
NFL 2014-15
Expert
$ Profit
NBA 2015 Season
Expert
$ Profit
NBA/NCAAB L30 Days
Expert
$ Profit
Tweets by @FreddyWills
Freddy Wills Trends
Trend
Other Premium Picks
Free Picks