Power rankings

Before I even get into the rankings, I found a nice piece of software that's backed by a multi-million dollar infrastructure called Pay Per Head which will allow you to take wagers for friends and acquaintances. Pretty cool if you know some people that like to bet and are losers.



Although they do have a weakness in stopping the run allowing 4.6 ypc, they have been great on the road allowing just 3.9 ypc. This team also shut down the #1 rushing attack holding the 49ers to 80 rushing yards. The defense is also opportunistic forcing 3 turnovers per game ranked 2nd in the league behind only the team we have listed as the second best in our power rankings.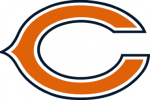 Even the leagues 2nd ranked team has a weakness and that's protecting the QB. The Bears are 31st in sack % as Jay Cutler is getting dropped 10.37% of his drop backs. Only the Arizona Cardinals are worse. Their defense seems to be the best in the league at creating turnovers which constantly change the momentum of a game as they lead the league with 3.3 takeaways per game.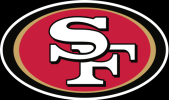 The 49ers are 30th in that category with 9.92%. The Niners also should other weaknesses such as their ability to come back in games. This team must play ahead in order to be successful because they are a running team in a passing league. There is a reason why they are 20th in third down conversions.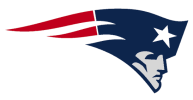 – Patriots are 2nd in converting third downs and have been pretty consistent at home and on the road. Their weakness is in the secondary and are ranked 27th in opponent passer rating, but they arguably have the best passing team in the league that is the most difficult to match up against with hybrid players like Ron Gronkowski and Aaron Hernandez who have the size of TE's but the speed and athleticism of WR's.

– The Texans probably have more balance on offense than any other team in the league as they are 2nd in highest rushing play percentage, but in a passing league that's 51.35%. They're 6th in rushing yards per game and 10th in QB rating while their defense is led by defensive player of the year candidate J.J. Watt and are 3rd in opponent passer rating and sack % while being 11th against the run from a ypc perspective.

The only undefeated team left in the league is our 6th best team. The Falcons have played just one of the top 10 teams and that was the Denver Broncos in week 2 when Peyton Manning was still getting used to being back in the NFL. This team has one of the easiest schedules left as well so they are likely looking at a 14-2 year and an early exit in the playoffs. They haven't showed an ability to play physical and are far to one dimensional ranking 24th in ypc rush offense and 31st in ypc rush defense allowing 5.1 ypc.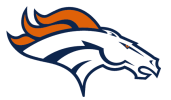 They benefited early in the season from an easy schedule, but Peyton Manning looks like he has returned to his old form. The Broncos are 5th in third down conversion percentage and 3rd in red zone TD scoring percentage and only getting better. They also have a distinct home field advantage at elevation that forces opponents to sit players out.

The Steelers seem to be turning the corner as they finally found a little balance with Johnathan Dwyer rushing for more than 100 yards in back to back games. That's the first time they had a running back do that since Willie Parker in 2008. Big Ben is the #1 rated QB on third down however the defense is ranked 26th and has taken a step back.

Aaron Rodgers still is considered by many to be the best QB in the league, but I don't think so. Not that it is his fault, but the offense has no balance and is far too easy to stop with the right game plan and mix of players. Ask (49ers, and Seahawks). I don't take this team as a serious Super Bowl contender because they have not shown an ability to run the ball and they pass way too often for a team that can't pass block (ranked 29th in sack %).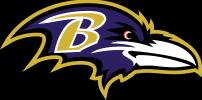 Joe Flaco is not an elite QB and the defense that has led this team in the past has clearly taken a step back and now is without Ray Lewis who was arguably the biggest leader on any team in the NFL. The defense has shown an ability to get beat against the run and pass, but they still have Ray Rice and one of the best coaching staffs in the league.
The Next 5: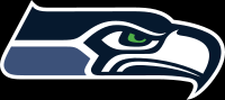 2/24/18 Top Sports Picks
Overall Leaders
Expert
$ Profit
Freddy Wills$21,287,103
Payne Sports$92,997
2014-15 Season
Expert
$ Profit
Freddy Wills$4,152,407
Payne Sports$17,524
NCAAB L2 YEARS
Expert
$ Profit
Freddy Wills$1,364,101
Payne Sports$12,253
NFL Career
Expert
$ Profit
Freddy Wills$3,162,628
Payne Sports$18,541
NFL 2014-15
Expert
$ Profit
NBA 2015 Season
Expert
$ Profit
NBA/NCAAB L30 Days
Expert
$ Profit
Tweets by @FreddyWills
Freddy Wills Trends
Trend
Other Premium Picks
Free Picks