Washington (7-5) vs. Boise State (10-2) (+5.5, 44.5) 100% BONUS @Oddsmaker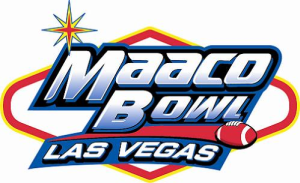 This is our 10th ranked game in our
Top 10 Bowl Games To Watch 2012-13 article
. Of course it is not as sexy as previous match ups involving Boise State from previous years, but my
bowl prediction
is that this should still be one hell of a game.
Things To Know…
These two teams are both separated by just 500 miles, but they have only met once in the history of their football programs. However, this is a nice preview to the opener in 2013 as both teams will face off on August 31.
Boise State is quite familiar with Vegas and Sam Boyd Stadium as they have defeated Pac-12 teams in this same bowl game over the last two years. Boise has won 10 games again this year and that marks the tenth time they have done that in the last 11 years, but this is not the typical Boise team getting tons of public credit. They lost the opener to Michigan State and a home game against San Diego State and we never heard a threat of them challenging for a BCS game because of that opening loss to what was an over rated Michigan State team. Along the way their were two decent wins at Nevada and at home vs. BYU, but other than that this would be their most impressive win of 2012.
Washington experienced another roller coaster season with Steve Sarkisian at the helm. Their were more impressive games than what Boise can claim as the Huskies upset Stanford on a Thursday night, beat a ranked Oregon State team, but also played several highly touted teams including USC, Oregon and LSU. They also beat San Diego State to open the season the same team that beat Boise State in their own building.
Boise State's Scheme
Boise was primarily a run first team ranking 43rd in the nation running the ball 55% of the time and ranking 82nd passing the ball 45% of the time. They were led by senior RB D.J. Harper who averaged 5.02 ypc and as a team they ranked 38th with a 4.7 ypc average. Their passing game was inconsistent all year without the likes of Kellen Moore. Junior Joe Southwick did a pretty good job considering he did not get asked to do much compiling a 141.1 rating while throwing for 17 TD's and 7 INT's while completing 66.5% of his passes. This was a team that often relied on winning the turnover battle as they were an incredible +18 on the year with 33 gained and just 15 lost. That should be a key for Washington because they probably have more talent, but that does not always lead to victories.
Washington's Scheme
The Huskies really lacked an identity on offense all year, but it was clear they relied on Junior Keith Price to lead their team as they were ranked 38th passing the ball 52% of the time. Their offensive line suffered many fractures and is not a real strength pass blocking. Down the stretch it seemed like they smartened up a bit and began to run the ball more, but it will be interesting to see early how they attack a very disciplined Boise State defense. Look out for the best NFL talent in this game in TE Austin Seferian-Jenkins. He's only a sophomore but he is a beat catching 63 balls for 791 yards and 6 TD's.
Who am I taking?
You'll just have to find out. This will be a highly ranked play on my 1-5* scale. You can
pick that play up here
or you can pick it up in my bowl package which comes with 7 days of all sports picks free for just $195 for the entire bowl season and will include all of my
college bowl predictions
.
2/17/18 Top Sports Picks
Overall Leaders
Expert
$ Profit
Freddy Wills$21,287,103
Payne Sports$92,997
2014-15 Season
Expert
$ Profit
Freddy Wills$4,152,407
Payne Sports$17,524
NCAAB L2 YEARS
Expert
$ Profit
Freddy Wills$1,364,101
Payne Sports$12,253
NFL Career
Expert
$ Profit
Freddy Wills$3,162,628
Payne Sports$18,541
NFL 2014-15
Expert
$ Profit
NBA 2015 Season
Expert
$ Profit
NBA/NCAAB L30 Days
Expert
$ Profit
Tweets by @FreddyWills
Freddy Wills Trends
Trend
Other Premium Picks
Free Picks