Complete History of Yearly Leaders:
Below is a complete history of our best handicappers by year in terms of total profit.  Make sure you check out our currently handicapper leaderboard for current results.  You can also visit our best handicapper trends from recent results going back 30-90 days.

Complete History of League Leaders:
Below you can look at key handicappers to follow based on previous season results.  For example, Freddy Wills has been a two time college football handicapping champion and is the current career profit leader in college football.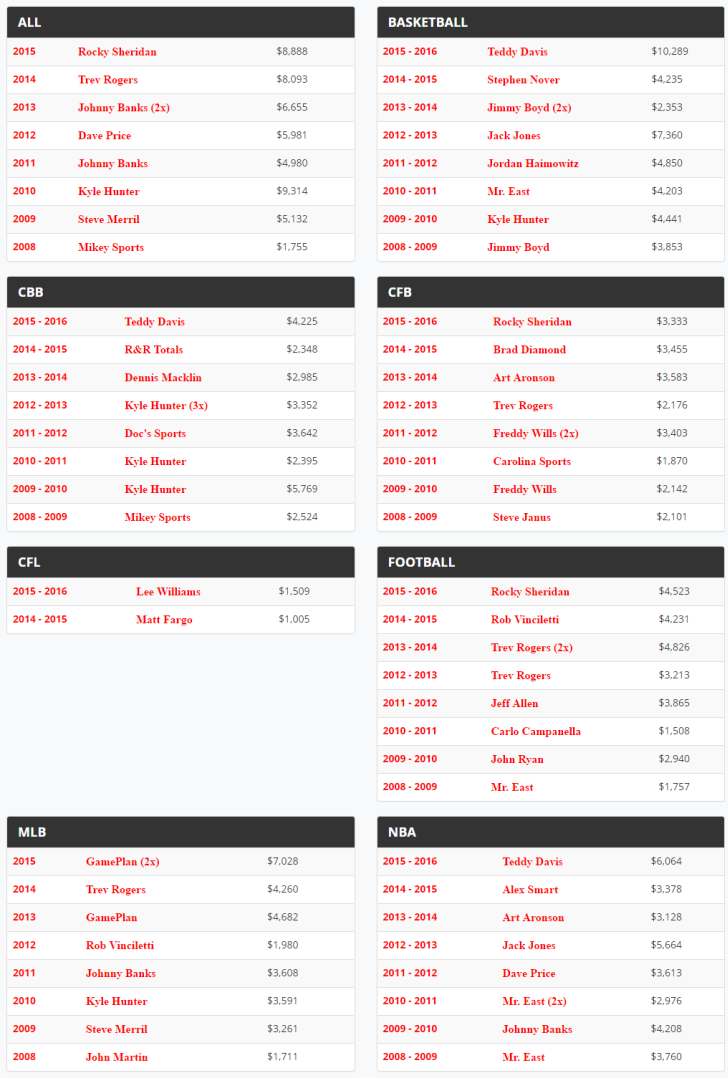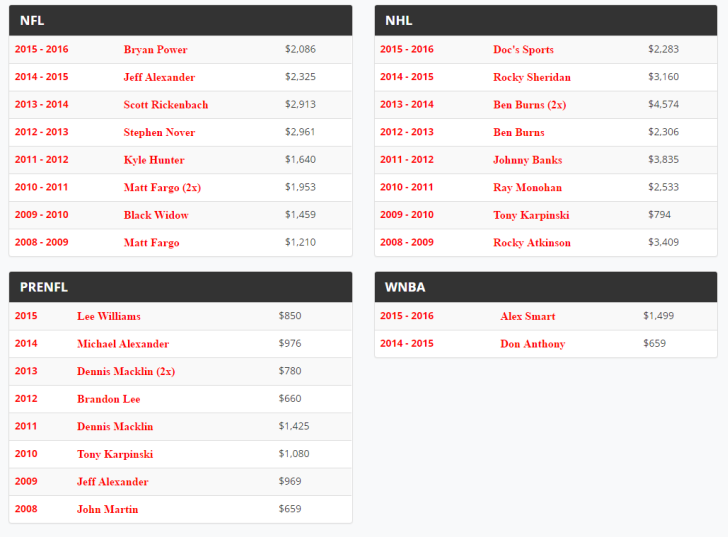 Complete History of Monthly Leaders:
You can also research handicappers month by month to see who has a great shot at giving you big profits.  Jack Jones has been a monthly champion, a record 6 times.  Make sure you do your own research by using our Expert Research drop down in the menu.